By Ed Malik, A
ed@ddnewsonline.com
Mr. Chukwuemeka Obizo (multiple awards winner in cash, international trips, Mercedes ML  4Matic SUV and counting.)

Talking to Mr. Obizo, ddnewsonline.com Editor-in-Chief, Ed Malik, asked:
Mr. Chukwuemeka Obizo, congratulations on your Jigsimur three months challenge award. Please, can you tell us what this Jigsimur awards mean to you, Sir?
Mr. Obizo: The award means so much to me, Sir. It is an achievement. It is progress. It is an addition to me and you know, it is a lot of joy and assurance to know that once you're focused on what you're doing, you'll get the results. And the company also paying you, gives you the courage to go for more and tell people about it. More so, the Jigsimur drink is working wonderfully. I am happy doing this business. That's just it. Importantly, people who through the use of Jigsimur have been delivered from sicknesses and afflictions that ordinarily the patients have been told by the hospital that there is no hope. You won't believe it, that some who were billed for operation and didn't have enough money to go for the operation, with one or more bottles have been delivered from such thing that would have cost them a fortune which they don't even have. So, there will be no way that one will not be happy advertising such a product.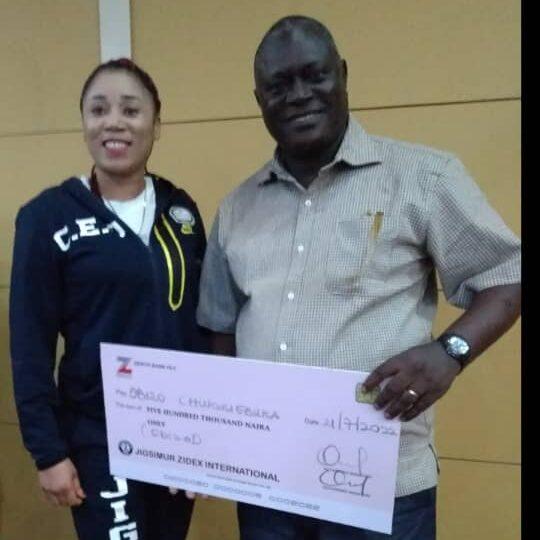 How did you get involved with Jigsimur?
It was when my mother was suffering from hepatitis and she was being treated in a popular hospital in Umuahia and I was looking for solution. I was introduced to several products and network-based supplements and later Jigsimur. Unfortunately, I was not able to get Jigsimur but got so many others but at the end of the day, I lost my mum. It was when I came back to Lagos from the East that I was able to get to Jigsimur office through my in-law, Pastor Eze. The fact was that my In-law took me to one Mr. Isaac Anozie in Jigsimur office to discuss another network that I was involved. Mr. Anozie rather introduced me to Jigsimur as the network that he was doing and will not be able to engage in two network marketing operations at the same time, urging me to think about it. I went home and prayed about it and I got the leading to go into it.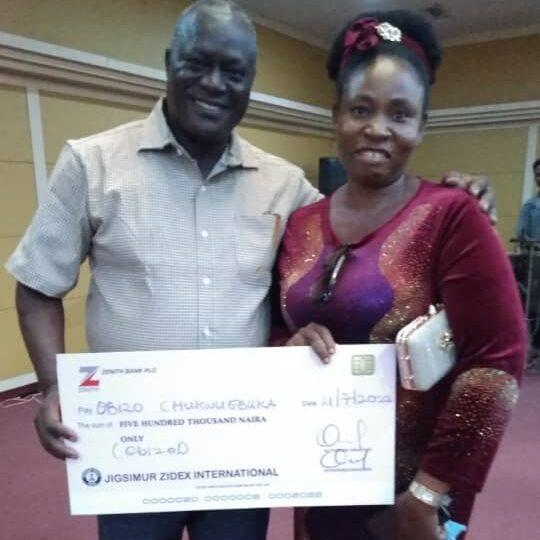 The next week, I went to Jigsimur office and bought my starter-pack of four big bottles and one small bottle of the product. I went home and administered the small bottle on my wife who has been suffering from unexplained pains in her heart region which we almost considered a spiritual attack having visited so many health facilities and consultants but we could not get help to relieve her of the condition. But when she took that small bottle, that was the end of that heart pains till today and it's over three years now.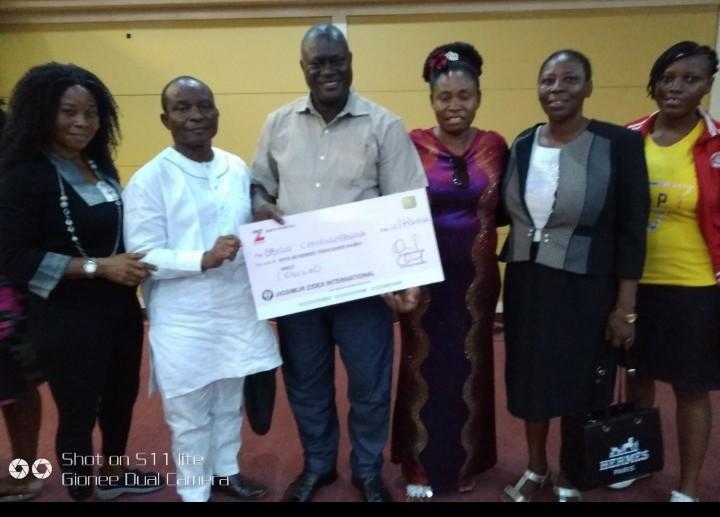 At that point, I had to take the product serious and I have used it to help people take care of so many ailments like cancer, HIV/AIDS, Hepatitis B, diabetes, elephantiasis, fibroid, insomnia, epilepsy, low BP, high blood pressure, stroke, paralysis, hole in the heart, pile, Parkinson's disease, venerable diseases, heart palpitations, infertility and hormonal disorders, among others. My personal conclusion from my experience and many others I have heard and seen, is that, Jigsimur is God's gift to help humanity, both in health and personal finances. Jigsimur truly works and It pays.
Mrs. Maureen Columbus (awards of cash and smart phone.)

My story of involvement with Jigsimur is dramatic. After my graduation from the University of Lagos, I wanted a job or business that offered me the opportunities to meet people and impact them in a positive way. Jigsimur gave me that platform and since I joined, it has been challenging, exciting and also, very rewarding.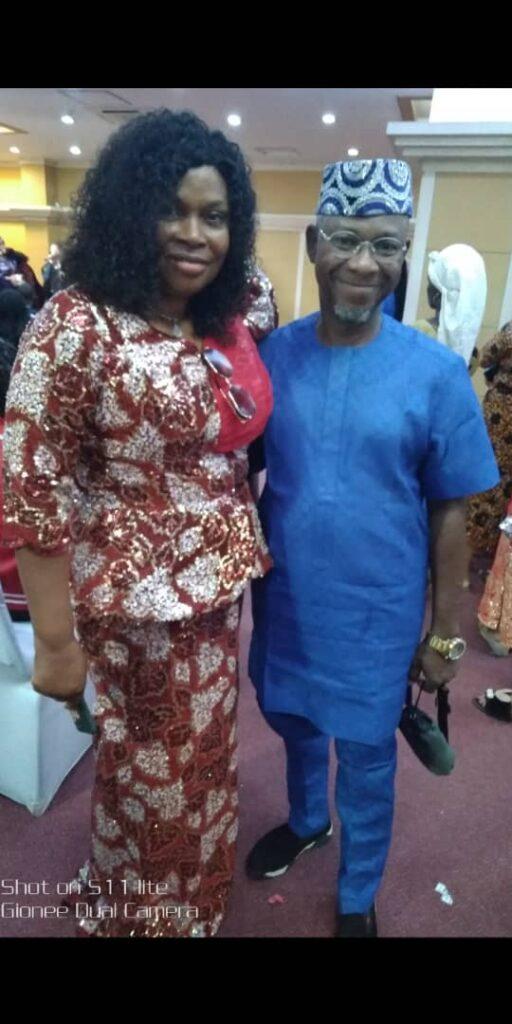 Today's award means so much to me that my efforts is paying off and being recognized. It's an encouragement for me to go the extra miles and get more people to take advantage of the benefits that Jigsimur offers, both in terms of health support and the financial compensation bonuses. I want to use this opportunity to thank the CEO of Jigsimur, Mrs. Lillian Osuofia for her leadership and fine spirit of selflessness. And to others out there, come and join a fantastic family where prosperity reigns.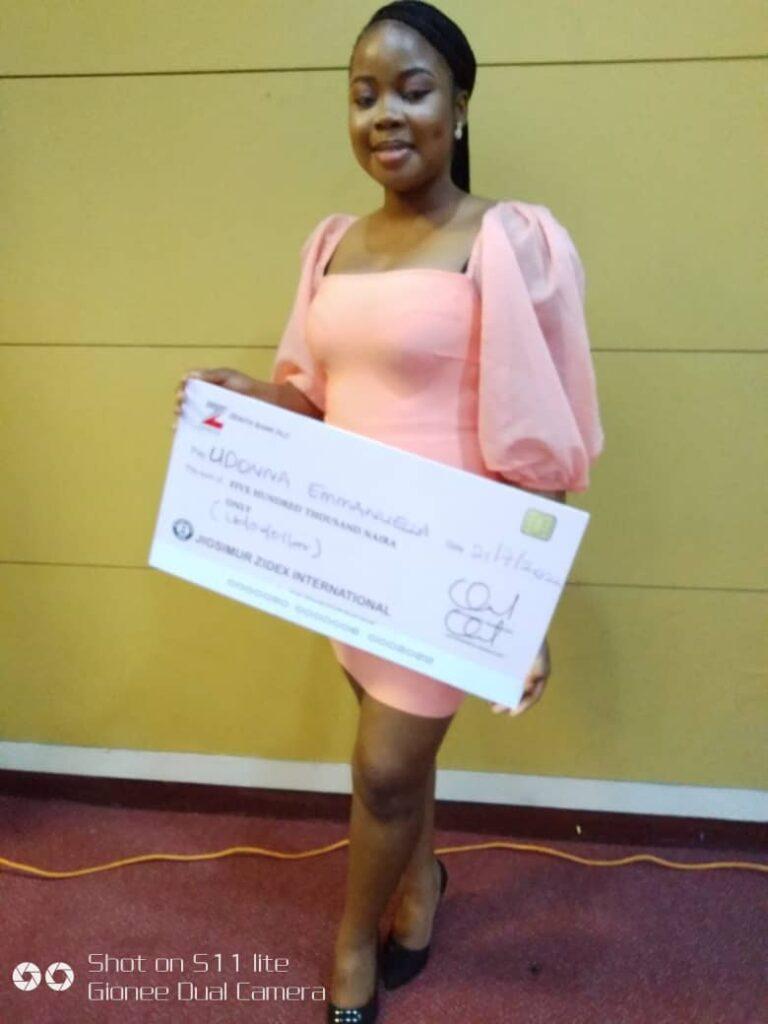 Miss Udonna Emmanuella (youngest recipient of cash and smartphone award)
Interestingly, Udonna is the daughter of the CEO of Jigsimur, Mrs. Lillian Osuofia. Being the daughter of the CEO didn't affect Udonna from taking advantage of the benefits offered by Jigsimur and she created her own marketing team to carve her own business niche.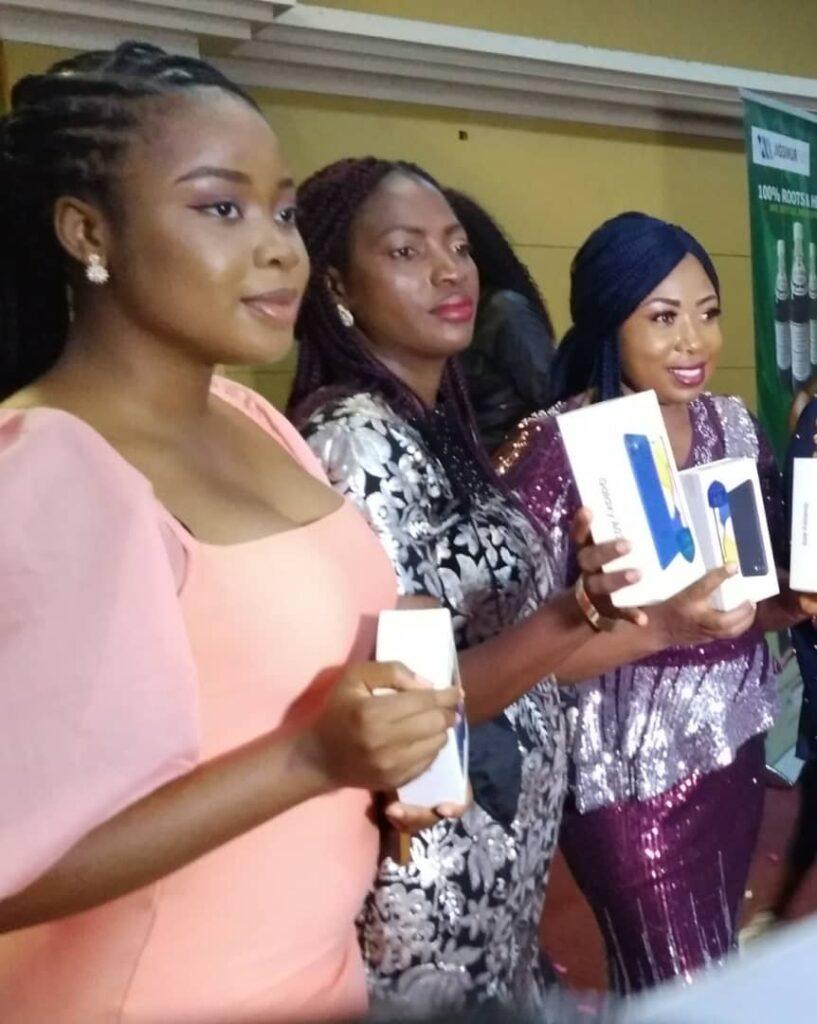 Udonna remarked that the award was a touchy moment for her that she was expressing a chip off of her mother's block and also, a personal joy to her that she's able to contribute to the growth of her mother's business of providing succor to many people. Saying, she recognized that the Jigsimur business offers a verifiable pathway to prosperity for everyone without prejudice to age or gender. On the future, Udonna who is an international medical student in East Europe, enthused with confidence an optimism she said is founded on the belief that since Jigsimur works and pays. It will always be a business of progress, because "I can tell you that it's a product of hope for humanity."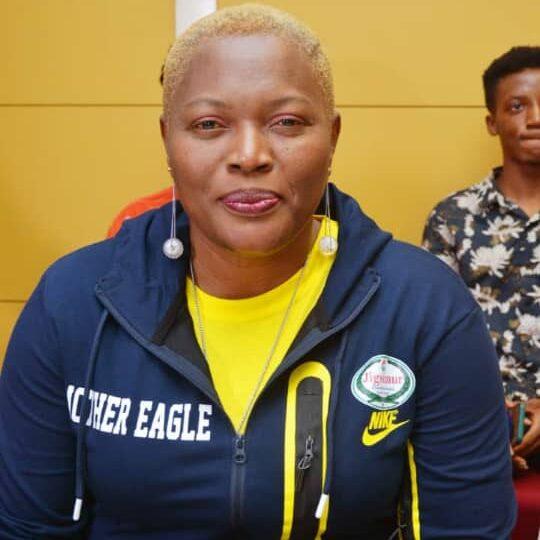 Mrs. Faith Ireoba,
a.k.a "Mother Eagle" (multiple awards winner in cash, smartphones, international trips and SUVs).
In the Jigsimur family-centred network operations, Mrs. Ireoba is populary called Mother Eagle, cheerful giver, 'Ada Ada' a fond expletive in Igbo – meaning First -born girl or Princess to capture her effable beautiful disposition and congenial sense of doing the business and helping people succeed.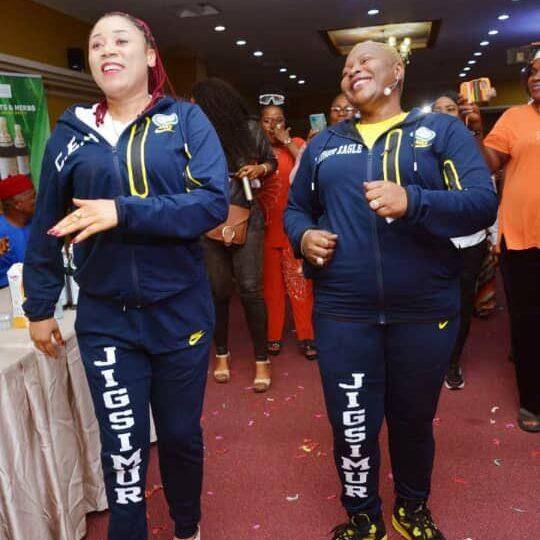 The high point of the award ceremony was when Mother Eagle fluttered her big wings of motherly care, donating the four smartphones and part of her cash award to the young ones that she is mentoring in her team to become successful. She said, just as the mother eagle in the atmosphere cares for her eaglets, "so am I to these young ones whom I'm trying to bring up by imbibing in them the determination and focus to equally be successful the Jigsimur way.