By Nuru Shehu Jos / posted on September 30, 2022
The Peoples Democratic Party's stakeholders train berthed at Enugu on Tuesday September 27, with the acting chairman of the Party, Ambassador Umar Iliya Damagun, assuring the South East people that the PDP is the party that will meet their aspirations and hoist them to their prime place in the leadership of the nation.
The National Working Committee of PDP led by the Acting National Chairman had joined, the Party's Presidential flagbearer, Atiku Abubakar together with the vice-presidential candidate, Governor Ifeanyi Okowa, to emergency stakeholders meeting of the party members in the South-East.
Damagun, while making the opening remarks, commended the chief host of the meeting, Governor Gburugburu, His Excellency Governor Ifeanyi Ugwuanyi, (aka Gburugburu), for untiring efforts to ensure that the Party speaks with one voice in the South-East, at any point in time; saying that's the hallmark of a loyal party member.
He said, "it is important for me to assure you the interest of the South-East is paramount to the Party, and very dear to the heart of our in-coming President", saying all hands must be deck to actualize the goal and thanked the "Gburugburu" for organizing the interactive meeting despite the short notice.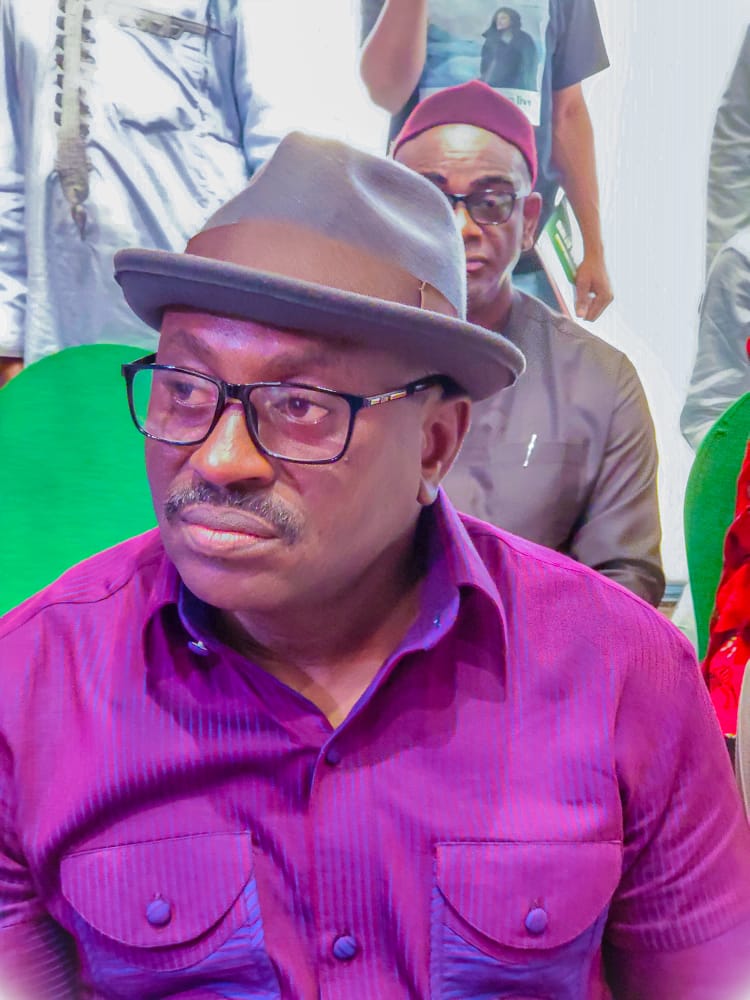 Damagun said he was convinced that if it was a state government's responsibility that Governor Makinde would have completed it, vowing that if Atiku is elected President in 2023, that the road will promptly be completed.
Damagun urged all members of the party to rally together with leaders of the zone and come out voting day and register their commitment to being a part of the rescue team to rebuild Nigeria, when PDP is voted into office by 2023.
The South-East Stakeholders' meeting had in attendance the party's standard flagbearer, Atiku Abubakar, who went down memory lane to recapitulate how the South-East has always stood with him, during thick and thin moments. Speaking glowingly of his relationship with the people. He noted the contribution of the zone to the economic activities in this country and expressed that his government has a vision to revive the economy and provide opportunities for all Nigerians, including the South East.
The presidential running-mate, Governor Ifeanyi Okowa and many stakeholders including the NWC members graced the emergency interactive session of the South-East.