By Pascal Emeka | September 6, 2022
In this interview with our Correspondent, Paschal Emeka in Abuja recently, a serial entrepreneur of note and fame, Prince Adefioye Oluwadamilare Ifeanyi (Dare), who doubles as the CEO of Dray Entertainment, that has given employment to over 500 Nigerians, bared his mind on the nation's entertainment industry, adding that if given a deserved encouragement, the entertainment industry shall bring more investors into Nigeria. Dare also spoke on the way forward for the country economically, through serial entrepreneurship cum entertainment.
Having said that the entertainment industry, if encouraged, will contribute immensely to the nation's economy, can you briefly tell us the economic benefits this country stands to gain from the industry?
Entertainment industry has grown very fast over the last five years. You can notice that we have foreign investors, who have been trooping into Nigeria to invest in our young and talented artists nowadays. If you look at the likes of Mavin Records, there is one Don Jazzy and some foreign investors, you will understand that a lot of foreign investors are now investing in our talents in Nigeria.
They are coming into the country to learn more about our music and our culture. To me, if the government can support the music and entertainment industry in general, more foreign investors, more companies in the globe will come into this country, to help and develop our crafts, talents, even more than it is right now. Over the past three to five years, the interest of the world in our entertainment industry has drastically increased. We've gained in numbers, the number of Grammy Awards Burna Boy has won; the recognition Wizkid is getting and the recognition Davido is getting.
These foreign companies in the global market are coming down to Africa; they are coming down to Nigeria now; they are injecting heavily in our artists.
So, I believe that if the country can also partner with the entertainment industry, it will help the more. It will give us more confidence and say yes, we are backed by our country. That is what I have to say about that at the moment.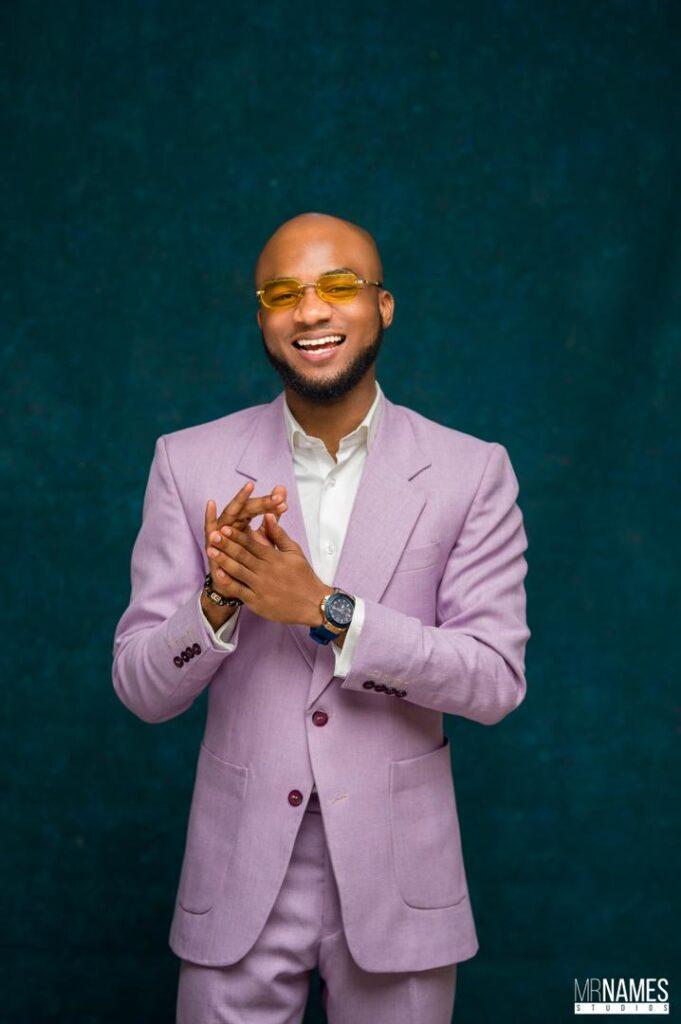 Would you say that the government is doing enough to encourage the industry?
No! The government is not doing enough to support the industry right now; they can do well later. One of the areas I suggest they should focus on the intellectual property, being that I among others worked with producer, digital artiste, performer, DJ and most of the time you see that their contents are being taken by other people and they are used anyhow and they don't care to pay royalties. If the government can find a way to legalize our intellectual properties, by opening up an agency that should focus on making sure that we, the talents, the DJs, the producers, the musical artistes get our royalties, it will help in employment generation in the country.
There is a lot of talents out there and they are not getting adequate payments for their talents, their crafts. They are not getting anything in return and other people are using them to make money, while the people that originated these talents and crafts are not getting anything.
You stated that entertainment is contributing immensely to the economy and yet the Nigerian currency, Naira continues its free fall in the forex market. Is it right to say that you people are not doing enough?
The Naira value has a lot of things to do with entertainment as well, if the government can help us, because we are getting a lot of foreign investors right now. You see, Sony Music Entertainment and the Atlantic Records, they are coming with a lot of dollars in the country to help Nigerian artistes. So, if there is a way we can partner with the government to bring in more foreign investors into the country, it will help our economy; it will help our Naira, because if we are only seeing a few of them, then it will be like nothing is happening from it.
But if the government can partner with the music industry, because the industry has a lot of roles to play as well, the music industry has got that audience globally. For the interest of the economy, if the government can partner with the artistes, they will see how the economy will increase, which will be of help to all.
Do you want help from the government in the form of a loan, grant or just financial support for the entertainment industry?
Loans, grants, infrastructure, providing us with an agency that will always help protect our intellectual properties will help and avenues whereby artistes can come out and speak. The Nigerian entertainment industry is basically occupied by the youths; we come out in numbers, in thousands, in millions. So, we need to work hand in hand with the government.
The youth and Nigerian government need to work hand in hand to make sure that we partner together, to grow the economy and to help Nigeria as a whole, because there is a lot that has been untapped from the entertainment industry that can help the Nigerian economy.
Does that mean that you people don't have a union through which you air your opinions or concerns?
I think that there is an organization that was formed some couple of years ago. It is more like the government saying we are supporting you, we know that you are there, because they are there; the organization is there, but they are not getting direct support from the government, that is the honest truth about it.
You know that you shouldn't be requesting help from the government, as the industry is dominated by entrepreneurs and others working for some private organizations?
I have a couple of companies that I work with, that are mine as well, among which is Dray Entertainment which has provided jobs for the unemployed in this country; for the Youth Corps members. Through my companies, I have been able to provide jobs for at least over 500 people.
In order to use the entertainment industry to develop the country, what would be your message to the youths?
I think that the youth shouldn't give up, because at times, we are demoralized; we don't get support or adequate funding. I feel like, if we are more encouraged, we will keep pushing, by not giving up, the sky will not be our limits, we shall go above the sky. If you look at the likes of Wizkid; the likes of Davido; the likes of Burna Boy, they started a long time ago; look at where they are today. There is the need for all of us to come together collectively and unite ourselves and say, for this cause, we are going to keep pushing further and we will never give up.
Who among the three major presidential candidates do you support for the economy to move forward through the entertainment industry?
From what I have seen in the three major presidential candidates for the next presidential election, I think that the candidate that can support the entertainment industry from the look of things is Tinubu. But then the other candidates can also do well in the entertainment industry.
Over the years, I have seen what Tinubu has done in Lagos State with our artistes. He has even spoken on how he has supported our artistes in the entertainment industry as a whole. But there is room for more; he can do more.
Also, I believe in Peter Obi as well, but I haven't seen what he has done in the entertainment industry. Atiku as well has also done a lot in the entertainment industry. In the last election, I remember that he supported some of our artistes in doing jingles for him and he paid them very well and all of that. But there is room for more. They can do more. More support from the government will go a long way to address the ailing economy.
How do you see the future of the youths and the country in general through the industry?
I think that in the next five to 10 years, our youths will be recognized even more, globally and in Nigeria, because right now, our music is being exported to the global market. Go to Europe, America, Asia, they are booking Nigerian artistes for thousands of dollars to come and perform in big stages. Stages that have 10,000, 20,000 and 30,000 capacities. Nigerian artistes are filling up stadia all over the globe.
So, I feel that if our government can put their acts together and curb corruption in the entertainment industry and provide conducive means that these artistes, producers, performers, talent creatives in general, can thrive, I feel that globally, Nigerian music industry will be more recognized; Nigeria as a whole will have more value in the global market.
Are you being recognized in your areas of endeavor?
Yes, I have been receiving awards. In the year 2018 and 2019, I received awards; I was recognized as the most promising entrepreneurs, because as an event planner, I created a brand called Drip City in 2018 and we held down about seven editions which are now recognized nationally. This year, I received an award as the Next Latest Entrepreneur from the youth in Lagos.
It seems women are not recognized or encouraged in the industry?
We have a lot of women in the industry. We have photographers, videographers, artistes as females, who are very serious, but the men are not encouraging them enough. A lot of males discriminate against the females, thinking that they are not equal to the task, but these females, whenever you give them work to do, they do it perfectly. So, the women should be included more and encouraged too. Let them be included in everything in the country, for all hands to be on deck to boost the economy.