By Paschal Emeka, Abuja
The Acting Secretary Transportation Secretariat, Federal Capital Territory Administration (FCTA) Usman Musa Yahaya has stated that the Taxi Recapitalization Scheme adopted by the Self Employed Commercial Drivers' Association Abuja (SECDAA) will promote efficiency in taxi operations in the federal Capital Territory (FCT), add professionalism to taxi service with introduction new taxis, remove rickety ones, entrench sanity on FCT roads as well as tackle the challenges of present transport realities in the territory.
He therefore commends the innovative and proactive approach adopted by SECDAA in partnering the transportation Secretariat to close the gaps in provision of reliable and affordable transportation system in FCT.
Speaking during the official launch of the recapitalization scheme organized by SECDAA in Abuja the acting Transportation Secretary who was represented at the event by a Director Legal Services in the Secretariat, Barr. Hassan Oluremi, noted that the scheme would reduce the length of time commuters have to wait in the face of shortage of taxis.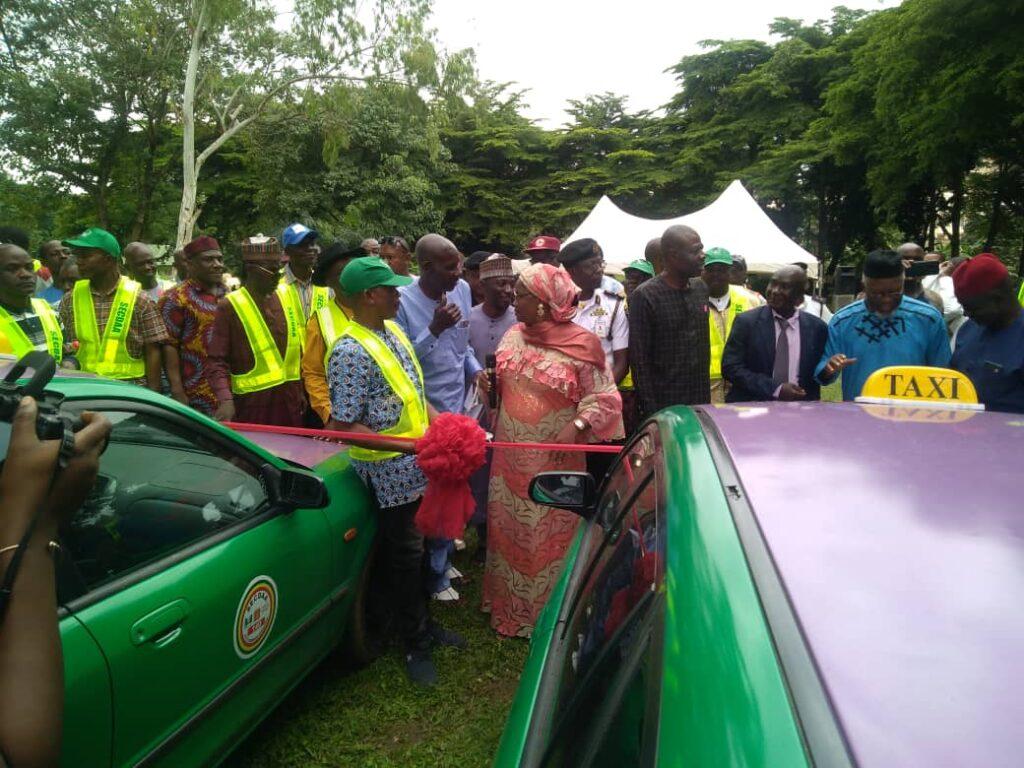 The Acting Secretary assured of the continuous support of the FCTA Transportation Secretariat towards realizing an FCT with seamless movement. He used the opportunity to advise FCT drivers and motoring public to play by the rules.
"Cases of wanton and deliberate destruction of critical public transportation utilities such as street lights, traffic light installations, road signage by motorists' especially commercial drivers have to stop.
"Flagrant violation of traffic lights and regulations do not portray drivers, citizens and the country in good light particularly against the backdrop of heavy presence of foreigners resident in the country. The observed ugly trend of physical abuse of the staff of VIO must be condemned.
Earlier in his opening remarks, the National President of SECDAA Chief Okorie Uche Victor highlighted benefits of the Taxi Recapitalization Scheme for the members.
"The Scheme will enable our members to have access to the taxi upon payment of 7 percent of total cost of the vehicle. It will also allow members to become proud owners of the taxis after 30 months.
'The Scheme will also help the dream of our forefathers to make Abuja city a modern city with a world class transportation system come true.
He explained that SECDAA procured 50 taxis for the first part of the Scheme, while the second part will have another 50 taxis. According to him this is part of their efforts to phase out rickety vehicles in FCT and ensure that transportation in the nation's seat of power becomes safe, efficient and viable.