By Nuru Shehu Jos in Ibadan / September 14, 2022
The acting chairman of the Peoples Democratic Party, Ambassador Umar Iliya Damagun, noted the prime place of Ibadan, the Oyo State capital, as the cradle of progressive politics in Nigeria, saying Governor Seyi makinde is a model of service to the people.
The National Working Committee of PDP led by the Acting National Chairman Amb., Umar Iliya Damagum, who also is the deputy chairman (North) had on Wednesday joined the Party's Presidential candidate, H.E. Atiku Abubakar and his running, Governor Ifeanyi A. Okowa, to Oyo State for interactive section with the South-West PDP Stakeholders.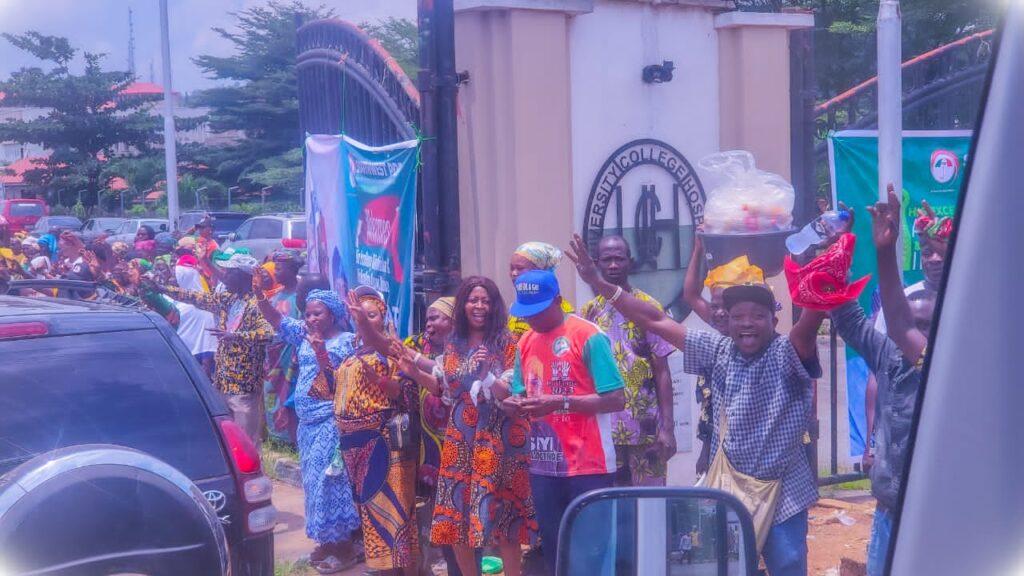 The acting chairman, in his opening remarks thanked Governor Makinde for organizing the stakeholders' meeting and expressed appreciation for the people of Oyo State and the entire South-West for their support for the party, saying that chapters of the party, especially in the North should emulate and replicate the stakeholders' initiative.
According to Amb. Damagun, on their way from the airport to the venue of the meeting, they had observed a federal road which was initiated when the party's flagbearer was vice president under the Obasanjo government and were surprised that the road has not received the attention of the subsequent All Progressives Party led-government till date.
Damagun said he was convinced that if it was a state government's responsibility that Governor Makinde would have completed it, vowing that if Atiku is elected President in 2023, that the road will promptly be completed.
Furthermore, he appealed to the stakeholders to bear with one another, as the party is undergoing a trying time but assured that it would come out stronger, saying, "we have a father now in the party who has a large heart and he's committed to carrying every member along, which your leaders can attest even to his antecedents."
"I therefore, urge you to come out en masse, vote PDP and guard your votes, so that you'll have a smooth election that will usher in a credible government in 2023", he canvassed the people.
The Ibadan Stakeholders' meeting had in attendance Atiku Abubakar, Governor Ifeanyi Okowa, host Governor Seye Makinde, Governor Aminu Tambuwal of Sokoto State, in-coming Osun governor, Ademola Johnson Adeleke, NWC members and other leaders of the party in the South-West.