The Commander Training and Doctrine Command Nigerian Army (TRADOC NA), Major General Kevin Aligbe, recently commissioned the newly remodeled Army Children School in Minna Military Cantonment, Niger State on September 28, 2023.
The project is part of several initiatives that the Commander has undertaken since assuming office at Headquarters TRADOC NA. The primary aim of this project is to provide a condusive learning environment within the Cantonment.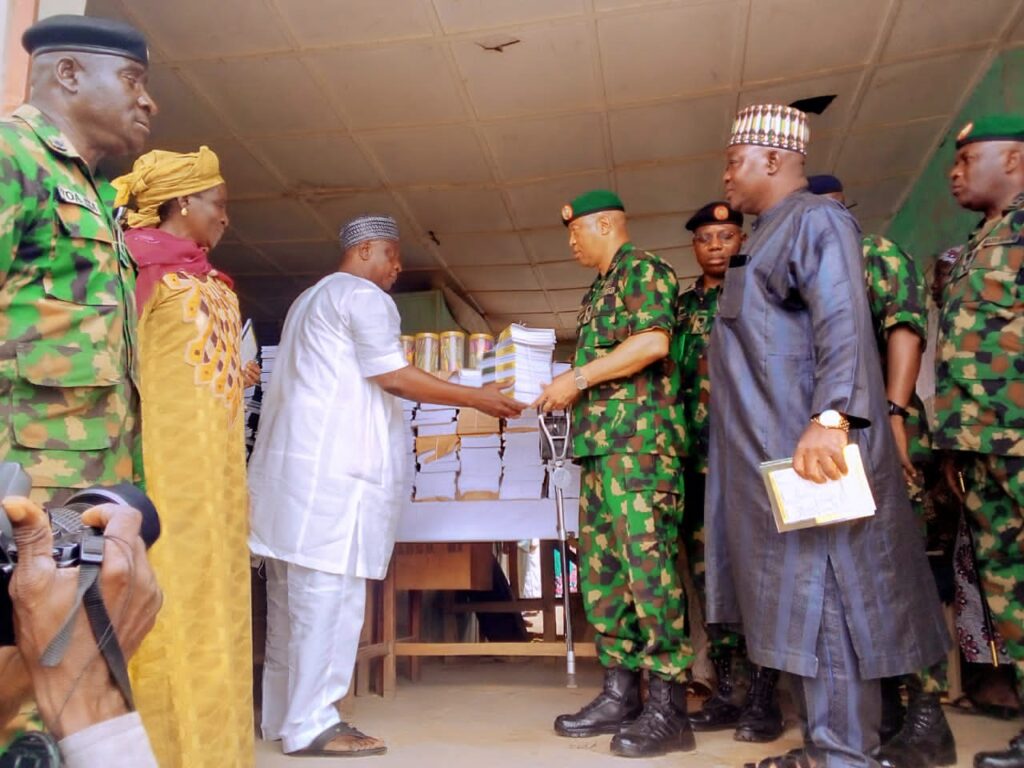 During the commissioning event, Major General Kevin Aligbe emphasized the importance of creating a favourable atmosphere for both students and staff to facilitate effective training. This initiative aligns with the Chief of Army Staff, Lieutenant General TA Lagbaja's command philosophy, which prioritizes troops' welfare and motivation. The Commander expressed gratitude to the Chief of Army Staff for allocating the necessary resources to carry out this project.
General Aligbe stressed the crucial role of education in national development, emphasizing that it helps combat poverty and illiteracy in society. He urged the students and staff to utilize the newly improved facilities and educational materials provided to enhance their knowledge. The Commander highlighted that the school's renovation was essential to ensure that children passing through the institution receive the best education in a condusive environment.
He also pointed out that a significant portion of the students, approximately 75%, comes from neighboring communities, underscoring the school's importance in the local area.
As part of his commitment to education, Major General Kevin Aligbe launched the TRADOC NA Educational Support Programme for nursery, primary, and secondary schools within the Cantonment. This initiative included the donation of educational materials for the entire 2023/24 session to various schools, such as NAOWA Children School, Army Children School, Command Children School, and Government Army Day Secondary School, all located in Minna Military Cantonment. The donated items included exercise books, pencils, rulers, biros, and more.
In addition to the material support, General Aligbe introduced Spelling Bee and Scrabble competitions to encourage academic activities in the schools, promoting a holistic approach to education.
The Headmaster of Army Children School Minna Military Cantonment, Mr. Bawa Usman, expressed appreciation for the Commander's support, noting that it would invigorate the efforts of teachers toward achieving academic excellence.
It's worth mentioning that since taking office, the Commander has initiated various projects to improve the overall infrastructure and conditions within the Cantonment.
The event's highlights included the official cutting of the commissioning tape and a group photograph to commemorate the occasion.